Bent Anchor Bolts – J.H. Botts manufactures anchor bolts in house to the F1554 specification. We offer grade 55 S1 and grade 105 steel, the F1554-55 S1 grade is dual certifiable to F1554-36. All of our F1554-55 S1 steel is of the S1 supplement which allows for welding, by carrying only F1554-55 S1 you are always covered regardless if you are welding to the anchor bolt or not. All of our stock anchors are grade F1554-55 S1 and grade F1554-105. Call for availability.
Need something not listed in our stock list below? Let your sales representative know what you need and we will custom manufacture it for you from 1/2″ to 4″ diameter  and up to 40′ in length, plain or galvanized, at our plant.
Click on pictures for a closer look!
CLickBent Anchor Bolt
BENT ANCHOR BOLT GR55  / BENT ANCHOR BOLT GR105  / BENT ANCHOR BOLT GR A449

Partial Galvanized Bent Bolt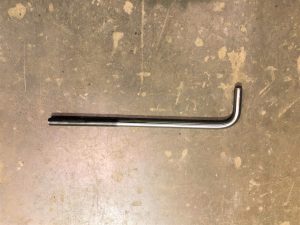 Stainless Steel Bent Bolt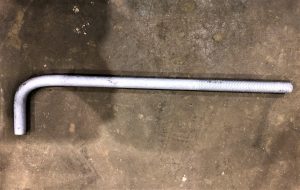 Full Galvanized Bent Bolt